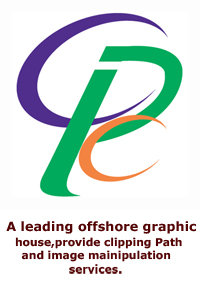 Clipping Path, Image Masking & Retouching Services Provider
Clipping Path Center (CPC) is a UK based outsourcing clipping path & image manipulation service provider.
We are randomly committed to provide with the best services and the most competitive prices for best quality in the below listed area for all your images for further use in all your prepress versatile use and needs.

Our Services:
• Clipping Paths
• Image Masking
• Creating Shadows
• Image Retouching
• Image Restoration
• Color Correction
• Image Resizing
• Image Conversion: Raster to Vector (R2V), etc.
• Ad Design for Magazines, Catalogs or Newspapers
• Page Makeup
• Digital Pre-press
• Creative Graphics


Please visit us at http://www.clippingpathcenter.com for more information.