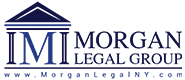 Will Preparation Lawyer
Address:
11 Hillcrest Drive

Great Neck, NY 11021

Phone:
516-217-2709

Website:
www.morganlegalny.com

Hours:
24 hours

Payment Method:
cash, all credit cards, check

Social Media Links:

https://www.google.com/maps/place/Will+Preparation+Lawyer/@40.7071877,-74.2577864,10z/data=!3m1!4b1!4m5!3m4!1s0x0:0xc8cb1ab0cafb3ee2!8m2!3d40.6890886!4d-73.947089

https://www.facebook.com/pg/Will-Preparation-Lawyer-NY-315234692341721/

https://www.linkedin.com/in/will-preparation-lawyer-135820163/

https://twitter.com/willPreparatio


Category:
Will Preparation Lawyer, Lawyer, Law Firm

Keywords:

Guardianship Law Attorney, Elder Law Attorney, Probate Lawyer, Will Preparation Lawyer, Asset Management And Protection, Estate Planning Lawyer, Irrevocable Trust, Living Will Lawyer, Trust Law Attorney, Last Will And Testament Lawyer, Great Neck, NY.
Description:

Death is inevitable and can occur at any time. It is crucial for one to have a will to express your desire in distributing your properties. Dying intestate allows the court to distribute property according to the intestacy laws. A wills lawyer helps resolve issues that may arise from a decedent will.

In New York, wills are to be written by individuals of 18 years or more. The testator person writing the will must be of sound mind and must sign the will in the presence of two attesting witnesses. Other than a typed will the NY acknowledges nuncupative (oral) wills which are made by armed forces members while undertaking their naval or military service. The armed force members may also make holographic wills which should strictly be in the testator's handwriting.

Writing a valid will is one major step towards avoiding issues that may be costly and time-consuming. A will contains the identity of the executor that the testator trusts, appointed legal guardian for the children, and revoking clause if there is a previous will among other things.