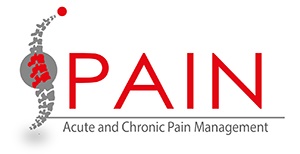 Knee Pain Doctor
Address:
2627A Hylan Blvd Lower Level

Staten Island, NY 10306

Phone:
718-682-3435

Website:
www.lowerbackpainny.com

Hours:
Mon-Fri 9 a.m - 5 p.m

Payment Method:
All cc, cash

Social Media Links:

https://www.google.com/maps/place/Knee+Pain+Doctor/@40.567979,-74.1148217,17z/data=!3m1!4b1!4m5!3m4!1s0x0:0x147d584fcc7f0b4c!8m2!3d40.5679788!4d-74.1126325

https://web.facebook.com/Knee-Pain-Doctor-2056347541353767/

https://twitter.com/KneePainDoctor1

https://www.linkedin.com/in/knee-pain-doctor-73a753164/

Category:
Pain Management Physician, Pain Control Clinic, Chiropractor, Doctor, Medical Office, Medical Clinic

Keywords:

Top Pain Management specialist, Pain Management, Lower Back Pain, Knee Arthritis doctor,
PRP Treatment, Knee Pain Doctor, Shoulder pain, Hip Pain, Elbow pain, Staten Island, NY.

Description:

The medical offices at Lower Back Pain NY, offers many types of interventional pain management for most types of pain. We urge you to contact us at one of our many locations in New York City and start getting the pain relief you need – and a better life.

Knee Pain. There are three common types of injections that may help you get pain relief:
Corticosteroids – This steroid is especially beneficial for treating knee pain caused by osteoarthritis. The corticosteroids are injected right into the knee joint. It is anti-inflammatory and will also help to provide lubricant to the knee joints.
Hyaluronic acid – This injection provides you more of the type of fluid that is naturally found in your knees. Osteoarthritis tends to reduce the amount of hyaluronic acid in your knees. Adding more increases the ability of the joint to reduce shock, and it also lubricates the joint.
Platelet-rich plasma (PRP) – This recent treatment uses your blood; and then the plasma is separated from the red blood cells. It is especially valuable because platelets are known to speed up the healing process. Once the plasma is obtained, it is injected into the knee. It will also help to reduce inflammation in the area.