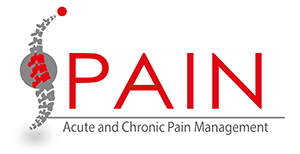 Knee Arthritis Doctor
Address:
2627A Hylan Blvd Lower Level

Staten Island, NY 10306

Phone:
347-774-3480

Website:
www.lowerbackpainny.com

Hours:
Mon-Fri 9 a.m - 5 p.m

Payment Method:
All cc, cash

Social Media Links:

https://www.google.com/maps/place/Knee+Arthritis+Doctor/@40.567979,-74.1148217,17z/data=!3m1!4b1!4m5!3m4!1s0x0:0xb09c394fc986b47b!8m2!3d40.567979!4d-74.112633

https://web.facebook.com/Knee-Arthritis-Doctor-210340699768132/

https://twitter.com/doctor_knee

https://www.linkedin.com/in/knee-arthritis-doctor-251753164/

Category:
Pain Management Physician, Pain Control Clinic, Chiropractor, Doctor, Medical Office, Medical Clinic

Keywords:

Top Pain Management specialist, Pain Management, Lower Back Pain, Knee Arthritis doctor,
PRP Treatment, Knee Pain Doctor, Shoulder pain, Hip Pain, Elbow pain, Staten Island, NY.
Description:

The knee can be subject to a variety of problems that will result in pain. Due to the nature of these problems, they will not get better over time, but will grow worse. They must be treated in order to receive relief from pain. These problems may involve: Meniscus, Osteoarthritis, Rheumatoid arthritis, Bursitis, Gout, Dislocated knee, Knee Joint Injections.

Suppartz and or Synvisc Injections. These two products are injections used to increase the amount of hyaluronic acid in the knee joint. This substance is also called sodium hyaluronate. They are often referred to as viscosupplementation treatments and they are used to provide relief from osteoarthritis pain.

After a careful diagnosis of the causes of your knee pain, Lower Back Pain NY can provide you with various solutions to your knee pain. We help you get back on your feet and start enjoying life again. We have multiple offices in New York City and we invite you to contact us today.