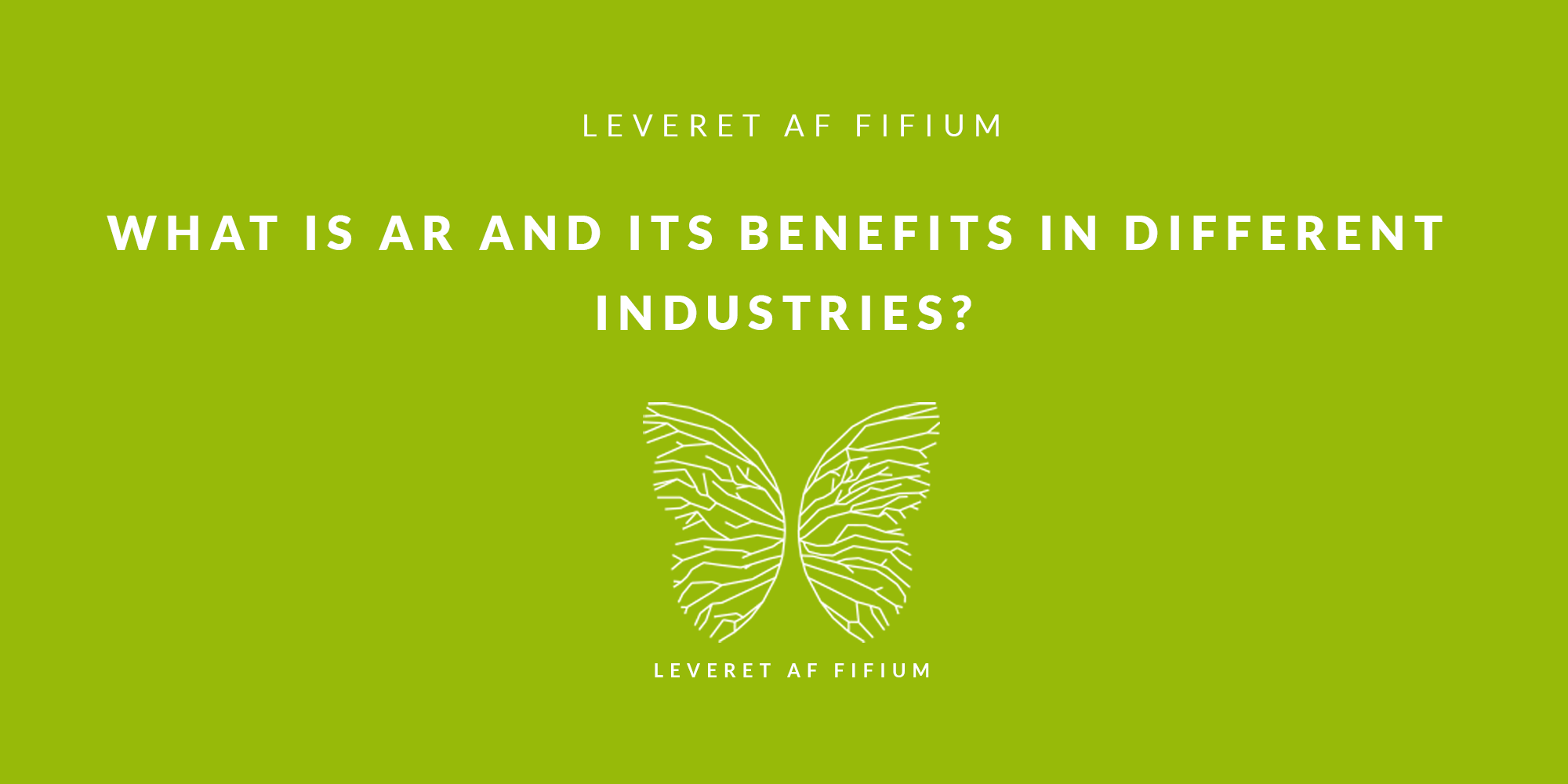 What Is AR And Its Benefits In Different Industries?
Augmented Reality (AR) has completely changed the way we interact with the world around us. The augmented reality has several definitions but in simple terms we can say that the AR combines the digital data with physical world.
So, let's start with the basic questions.

What is Augmented Reality?

AR is the integration of digital information with the user's environment in real time. The AR uses the existing environment and overlays new information on the top of it.

What are the benefits of AR?

AR is going to change the shape of industries thoroughly. Now a days, retail industry allowing their customers to try new products virtually.

Let's dig deeper and see the benefits of AR in different industries.

Shopping

Designing AR apps for iOS and Android platforms provide the new experience for both online and offline shopping. Virtual showrooms allow users to choose the right products with the perfect size, it also helps to decrease the number of purchase returns.

Manufacturing

AR app development can provide and accelerate the manufacturing process. For example, managers can measure the work done in real time and provide the best solutions if there any issue occurs. Using digital plants and maps save lots of time and efforts.

Travel and Tourism

Travel apps with AR technology can show directions and routes to his or her desirable destinations. It can also translate the signs on the board and give the detailed information about a particular locations.

Education

The AR technology brings many possibilities for education and learning processes. AR provides the unique way of learning the complex concepts.

Real estate

Real state is the very confusing industry because customers take long time to buy or even rent. The AR technology helps to see the site without physically present over the site. It saves time and efforts of both customers and real estate agents.

These industries real estate, education, travel and tourism manufacturing and shopping are just the few examples. Every single industry can take the advantage of Augmented Reality. You just need the good app development company like Fifium that can implement the AR technology within your mobile apps.

As the leading app development company, we understand the importance of app in the business. We design the customer-centric apps with simple navigation system because if the user gets stuck at the navigation or user has to put efforts to understand the functionality of your app then you lose your potential customers. If you are looking for the android application development agency in the UK, then contact us now.