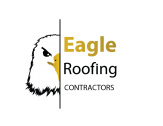 Eagle Roofing Contractor
Address:
805 Udall Rd.
West Islip, NY 11795

Phone:
631-209-7377

Hours:
Mon - Sat: 8:00 - 18:00

Business Mail:
info@eagleroofingcontractor.com


Replacing older windows is an excellent investment towards having a more energy efficient home. If you are looking for a professional installer in the Long Island Area, Eagle Roofing Contractor is here to help. In addition to our roofing and siding services, we also provide window installations. Learn more at https://eagleroofingcontractor.com.