Home >> View Articles >> Article ID: 18
tarpaulin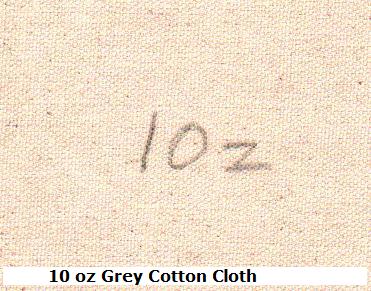 We are a leading manufacturers and exporters of Grey Cotton Canvas cloth, Chemical Canvas Cloth, Water proof & Rot proof canvas Cloth, Tent Cloth.
The cotton canvas cloth is made out of high quality yarn and using latest modern technology machine and supplying to exporters, bag manufacturers, tarpaulin manufacturers and other applications also. The above canvas cloth is available in dyed and water proof canvas cloth for truck tarpaulins, wagon covers, tents, export bags, temporary shelters, screening for major companies., etc.
12oz - 18oz canvas cloth
The above canvas cloth is usage for various applications like
1. Truck Tarpaulins
2. marine Covers
3. Agricutlure Tarpaulins
4. Covering the open yards for imported machineries, cars, raw materials, cement, sugar, iron ore, food grains, chemicals, etc.
Canvas Cloth - 4oz to 10oz

Cotton Canvas Cloth – Grey
We are a leading manufacturers of Grey cotton canvas cloth in various ranges from of 4oz to 34oz.
The following qualities are common use in bags, export bags, etc.
4oz, 6oz, 8oz, 10oz
Cotton Canvas Export Bags and canvas bag linning, shoe linning & upper canvas,
Leather and Canvas combine bags.
Also you will get entire range of canvas cloth grey, dyed & water proof cloth, etc.
---